The Origin of "Something Old, Something New ..."
One of the most well-known wedding traditions revolves around the following rhyme:
Something Old, Something New, Something Borrowed, Something Blue, and a Silver Sixpence in Her Shoe.
There are many other wedding traditions that are meant to bring good luck but it is this poem that many brides try to ensure that they abide by.
Of course many wedding traditions depend on the nationality or religion of the bride and groom but this one dates back to Victorian England and to a protestant Christian ceremony.
The 'Something Old' part of this and other similar wedding traditions represents the link with the bride's family and the past. To comply with this part of the wedding traditions it is common for many brides choose to wear a piece of antique family jewellery or a mother's or grandmother's wedding dress.
'Something New' indicates good fortune and success in the bride's new life. The wedding gown is often chosen as the new item for these wedding traditions but it can be almost anything. While we're talking about 'Something New', it's worth mentioning one of our favorite stores, Cultiver that has an incredible collection of wedding beddings.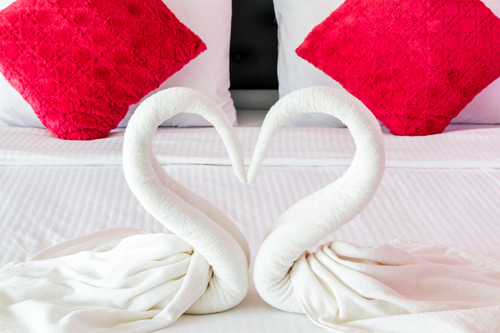 'Something Borrowed' is to signify that the brides' friends and family will always be there for her. The borrowed object might be something small and many brides have a lace handkerchief to comply with this part of the wedding traditions.
The 'Something Blue' is the symbol of faithfulness and loyalty and is one of the cheekier of the wedding traditions as many brides-to-be choose to wear a blue garter!
The final part of this rhyme of wedding traditions is often neglected as it could be rather uncomfortable for the bride but a 'Silver Sixpence in her Shoe' is to wish the bride wealth in her new married life.

Lorna Mclaren has an information and resources website at


http://www.a1-ourwedding.com

where you can gather everything you need for your

special day

.
Article Source:

http://EzineArticles.com/?expert=Lorna_Mclaren